If your home inspection report comes back bad, now what?
by Dana Hybl
---
If your home inspection report comes back bad, now what?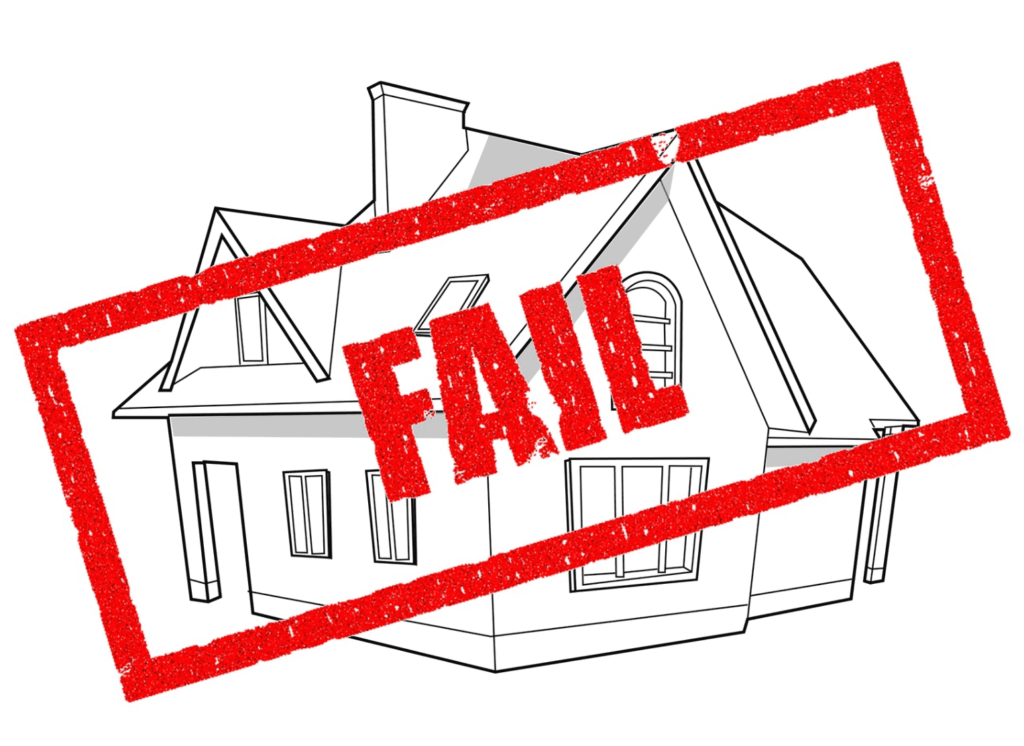 One of the biggest deal killers for any real estate transaction is the home inspection. It strikes fear into the hearts of sellers and buyers...even though virtually everything about a home can be repaired or replaced.
The good news is that if you have a great real estate agent and a competent home inspector, you can usually handle a failed inspection report properly without having to panic in the process.
The key thing to remember is that when the home inspection report comes back with negative items, there are always options. A bad home inspection for sellers doesn't mean there's a reason for panic.
During the mad rush for homes over the last few years, lots of buyers waived their inspection contingency in an effort to make their offer more attractive to sellers. Unless you are a contractor, are in the construction business, and/or you have a bottomless pit of money…this isn't the best idea.
It's highly recommended that you have a home inspection on every home you buy, even if you're not going to make the sale contingent on the inspection results.
That said, l et's take a look at how to handle things if your inspection report comes back bad.
.
What exactly is a home inspection?


To start, let's talk about what a home inspection is. According to the American Society of Home Inspectors (ASHI), a home inspection is "a documented professional opinion of a home-based on a visual evaluation and operational testing of the home's systems and components to determine their current condition."
Before you put your name on the dotted line to buy or sell a home, you should make sure that you understand exactly what a home inspection is and what the associated contingencies mean. A good real estate agent will help you navigate the home inspection process, from setting the date to negotiating any negative results from the report.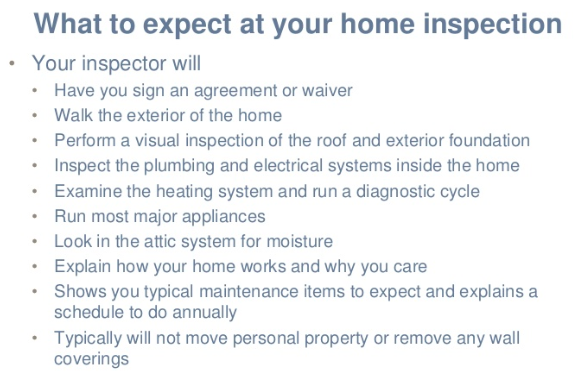 Home inspection contingencies are a pivotal part of the home buying process and they need to be handled properly. Otherwise, a lot of money can be lost in the process. Depending on what's been agreed upon in your purchase and sales agreement, home inspection contingencies might involve some or all of the following stipulations:
Identify what types of inspections are going to be conducted
Explain to the seller how the inspection will be conducted and what's expected of the seller during the inspection process
Lay out the time frame for the home inspection, including any special inspections
Set the time frame for the inspection period to be completed and any repairs as needed
All repairs from the home inspection should be detailed in a formal, written report from the buyer to the seller. Once the negotiations have been completed and the final list of repairs to be completed are agreed upon, the seller will need to get the work completed and then notify the buyer that the work has been completed satisfactorily...including a personal review of the work done by the buyer and buyer's agent.
Most common issues from an inspection
Unless your home is brand new, it's likely there are some unseen issues within your home. A good home inspection will reveal what the naked eye can't see during the first and/or second walk through of a home.
It's important to note here that a home inspection is for latent defects. If you need new carpets, a new roof, to repair rotting wood, to scrape and paint certain areas of the home, etc., that will usually be identified and negotiated as part of the initial offer.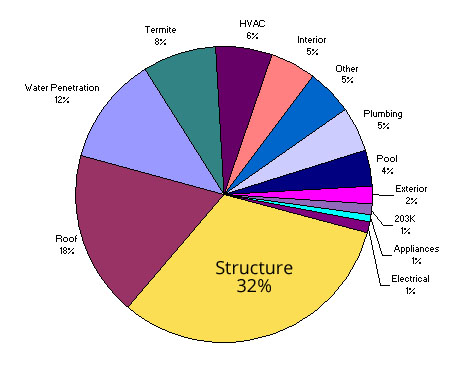 However, when a home inspection reveals issues like a dangerous crack in the furnace, a pest infestation or mold in the attic, these can be challenging issues that will need to be addressed in order for the sale to progress.
Here are some of the more common repairs needed after a home inspection:
Roofing issues: leaks, missing shingles, full replacement needs
Electrical: not up to code, frayed wiring
Plumbing: leaking pipes, too small pipes, failing/non-working water heaters
Foundation problems: cracked or sinking, which can lead to flooded basements/crawl spaces
Termite damage
Mold issues
Windows and/or doors that leak, stick, don't open, or are broken
Chimney damage
Presence of asbestos or lead paint
Clearly, if these issues are a challenge for one buyer, they will likely be a challenge for most buyers. Not only that, if they go unattended to, these issues can impact the value of the home and even impact the possibility of sale in the future.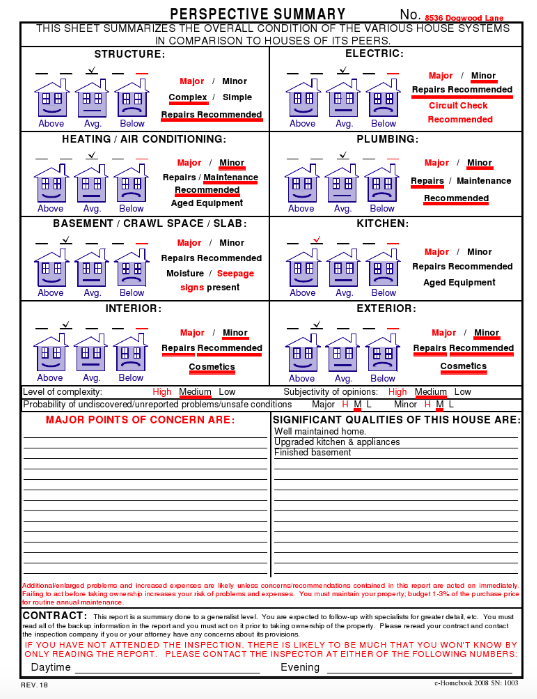 The best thing to do is to determine what you can live with, what you can't live with and then negotiate solutions from there.
Ideally, whether you're the seller or the buyer, you need to be able to walk away from the sale of the home if you can't work out an acceptable solution.

Good questions to when there is a bad inspection report


As mentioned earlier, if you get a bad inspection report, don't panic. Talk with your real estate agent and find out what advice they have for you. Also, ask questions - lots of them - the more questions you ask, the more information you'll have to make the right decision for you and your family.
The goal is to provide a non-emotional response to the inspection findings and work towards a common goal of an agreement that works well for both parties. Here are some questions you can ask as part of the process:
What repairs, if any, are required once the home inspection is complete?
What will the costs be to effectively repair what's identified as problematic on the inspection report?
Is this something the seller can fix or do you need to hire a professional to take care of it properly?
Can we receive a credit in lieu of having the repairs done?
Is it better to have the seller take care of them or should they be dealt with after closing by the buyer?
What's the first step to negotiating the results of a home inspection?
Ultimately, if repairs are needing to be done, you might want to get a licensed contractor involved to provide accurate quotes of what it's going to cost to get the work done. In some cases, it may require more than one estimate from more than one contractor. The goal here is to find a reasonable, well-priced solution that takes care of the problem the first time.
If you approach a home inspection report that comes back bad with an open mind and a desire to work through whatever is found, there's almost no reason you can't find a solution that works well for both parties.
The key is to not get emotional and panic.
If you can work things out, everyone wins. And if you can't work things out, the buyer gets back their money and the seller gets to fix the issues that were found and put their home back on the market for sale.